Eat at regular intervals and make sure that you have three meals a day. This should help your blood glucose level to remain steady throughout the day. Also, having three proper meals at regular intervals will prevent you from feeling hungry.
 Watch the amount of fat you eat. Fried and fatty foods are loaded with calories (they are obviously not good for you if you are trying to shed a few inches off your waist). Intake of saturated fats may lead to rise in one's cholesterol level. However, you can switch to healthier unsaturated fats which will not harm you in any way.
Food to avoid: Butter, Ghee, Paneer, Pastries, Crisps, Samosas, etc
How to eat healthy fats? Instead of cooking with butter or ghee (saturated fat), use olive oil or cornflower oil (unsaturated fat). Avoid using too much coconut in your cooking. Creamy coconut and coconut milk are high in saturated fat. Choose skimmed milk and low fat yogurt over cream and full- fat yogurt. Replace Paneer with Tofu.
A helpful recipe-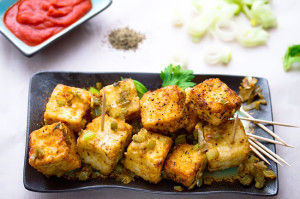 Grilled Salt and Pepper Tofu
Ingredients: 1 tbsp olive oil, 2 springs onions ( chopped, plus the finely chopped green parts of 4-6 spring onion), 5 cm piece root ginger (chopped), 6 garlic cloves (chopped), 5 cm stalk celery (chopped), 2 green chillies (sliced), 200g tofu (cut into 2 cm cubes), 1/8 tsp salt, 7-8 black peppercorns ( crushed), 1 tbsp lemon juice
Method: Heat the oil in a pan. Add the spring onions, ginger and garlic, and sauté for 2 minutes. Add the celery and green chillies, and sauté for 30 minutes. Stir in the tofu, salt and crushed peppercorns and sauté until tofu gets some brown flecks. Add the spring onion greens and sauté for 1 minute. Add the lemon juice, toss and serve.
Fruits and vegetables are rich in antioxidants. Antioxidants help prevent damage to one's arteries. So, eat as much fruits and vegetables as regularly as possible. These foods are nutritious, low- GI, low in calories and fat and quite filling. Dried fruits can be had as snacks in between meals. Have fruits in dessert instead of sweet meats. Incorporate the habit of having some salad with yours meals. For example –
Bulgur Wheat and Fruit Salad
Ingredients: 200g bulgur wheat, 2 medium size red peppers, 1 medium size yellow pepper, 1 medium size onion ( sliced),  4 garlic cloves ( thinly sliced), 2 medium size tomatoes (seeded and diced), 1 tbsp chopped fresh parsley, ½ tsp salt, ground white pepper to taste, pinch of sugar, 1 tbsp lemon juice, 1 medium size apple ( diced), 4 tbsp finely chopped fresh mint leaves, a few leaves of Iceberg lettuce, 1 tbsp olive oil
Method: Soak the cracked wheat in water for 15 minutes, then strain. Push each pepper on to a fork and, one at a time, roast directly on a flame. (If you prefer, you can char the peppers under the grill or roast them in the oven) Put the soaked wheat into a salad bowl, and stir in the onion and garlic. Run water on the charred peppers and then remove the burnt skin. Cut the flesh into small pieces and add to the salad bowl. Stir in the tomatoes and parsley, then add the salt, white pepper and sugar. Mix. Add the lemon juice, apple and mint leaves. Tear up the Iceberg lettuce and add. Toss well. Add the olive oil, toss again. Serve immediately.
Consume less sugar. Replace fizzy drinks with diet ones, water or unsweetened fruit juice. Limit sweet meats such as Rosogolla, Barfi, Ladoo, Gulab ajmun, Khir Malai to special occasions. Cut back on sugar in your tea and coffee. Switch to artificial sweeteners such as Splenda or Sweetex.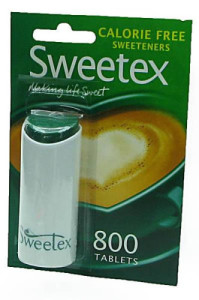 Eat food low in salt such as plain popcorn, unsalted nuts or fresh fruits instead of savory biscuits, salted crisps, etc. Use unsalted butter instead of salted butter. Dried fish is very high in salt; soak it thrice and throw away the water before cooking. There is no need to add extra salt in cooking. Instead of salt, try experimenting with paprika, pepper, spices and fresh herbs.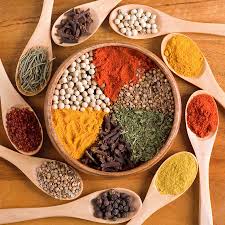 Have more high- fibre food. Choose brown basmati rice over white rice, dal with whole lentils over dal with pureed lentils. As recommended earlier, eat your vegetables and fruits regularly.
A vegetable dish for you to try –
Mushrooms with fresh Coriander
Ingredients – 600g button mushrooms (trimmed), 1 tbsp olive oil, 5 green cardamom pods, 1 black cardamom pod, 5 cloves, 2.5cm stick cinnamon, 1 bay leaf, pinch of ground mace, 175g boiled onion paste, 4 tsp minced ginger, 4 tsp minced garlic, 4 green chillies (chopped), 1 tsp red chilli powder, ½ tsp ground coriander, 375g natural low-fat yogurt (whisked), ½ tsp salt, 3 tbsp cashew nut paste, 25g fresh coriander leaves (chopped), 3.5cm piece root ginger (cut into thin strips)
Method – Blanch the mushrooms in hot water for 2 minutes. Drain and set aside. Heat the oil in a non stick pan. Add the cardamom pods, clove, cinnamon, bay leaf and mace, and sauté over a medium heat until fragrant. Add the onion paste and sauté for 2 – 3 minutes. Stir in the minced ginger and continue to sauté until the oil surfaces. Add the chillies and sauté for 30 seconds more, before adding the chilli powder and ground coriander. Stir for another 30 seconds. Remove the pan from the heat and stir in the yogurt and salt. Mix well, then return the pan to the heat. Add 150ml of water and let it come to the boil. Reduce the heat and simmer until the fat rises to the surface. Stir in the cashew nut paste and simmer for 2 – 3 minutes. Add the mushrooms and ¾ of the chopped coriander and simmer for 2 – 3 minutes. Transfer the mushrooms to a serving dish and garnish with the remaining coriander and the ginger strips.
Follow these steps attentively and you will soon discover a healthier better YOU.
Recipe courtesy – sanjeevkapoor.com
Picture courtesy – vegiebelly.com, weldricks.co.uk, spicesherbscentre.com