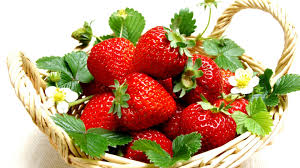 The heart shaped and juicy, as lovely as a love story. A bright red strawberry, is like a symbol of love. These strawberries were considered as the darling of spring's transition into summers, with this fruit being available only in the month of June. But now with  advance in agriculture techniques, these are now available all round the year. You can now enjoy these lovely strawberries anytime  your heart desires.
Strawberries, small red fruits clad in scarlet red, dotted with tiny seeds and wearing green little caps, make one of the most delicious and attractive food on earth. They may be found in different varieties, colors or sometimes even different shapes.
Strawberries belong to the rose family and for centuries it grew as wild in America and Europe, but today them are not limited to their native place due to the advancement in crossbreeding techniques.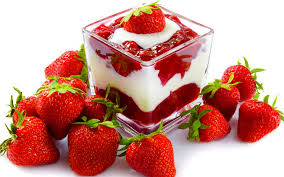 You'll fall in love with them, when you know how good they are for you and your belly. These yummy berries are low in calories and fats, high in fiber, potassium, folic acid and antioxidants. You won't believe that eight medium sized strawberries could impart you more vitamin C than oranges.
One full cup of strawberries contain 45 calories, 0 gm fats, 0 gm cholesterol, 1 mg sodium, 3 gm fiber, 7 gm sugar and 1 gm protein.
Reportedly, United States was the greatest producer of this fruit till 2005. Strawberries also carry the potential to some of the medical and beauty treatments-
l Strawberries if consumed on a regular basis help to reduce the possibility of cancers and heart attacks.
l These berries could also help to remove stains from your teeth.
l Their intake helps in reducing blood pressure.
l Strawberry juice when combined with honey, could provide cure for sunburns and inflammation.
l Intake of nitrate rich strawberries, helps increase flow of blood and oxygen to your muscles.
l Consumption of strawberries by pregnant women is helpful in reducing risk of birth- defects in child, due to the presence of folic  acid in them.
Since long, strawberries have been associated with love. During the olden days, newly weds were served with strawberries. Some believe that splitting a double strawberry into two and sharing it with opposite sex may lead you to fall in love with him/her.Some consider them as a symbol of Venice, the Goddess of Love.
There are several strawberry festivals held in different parts of the world, especially in United States. These festivals are organized in late spring, which is the harvest time for this fruit. They are a treat for strawberry lovers as they offer a lot of fun activities and entertainment to the visitors. A number of strawberry delicacies, like pies, shortcakes, jams and desserts are served during this  festival.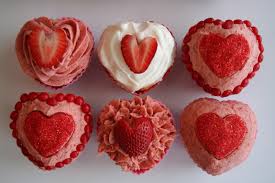 Some healthy strawberry recipes-
 1. Strawberry shortcakes-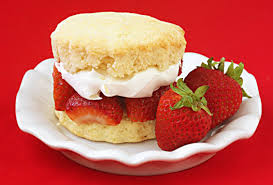 Combine 1 tbsp corn sweetener and 1 tbsp corn starch in a small sauce pan. Stir in 1 cup orange juice. Boil it, cook and stir it constantly for 1 min. Until mixture is thickened. Now cool the mixture by stirring. Combine orange juice mixture and some sliced  strawberries in a bowl and stir them together. Cover it and refrigerate for 30 min. To serve, spread vanilla sauce over it.
 2. Mango- ginger strawberry smoothie-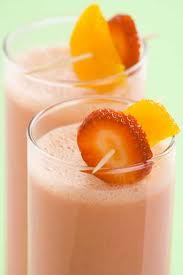 combine 1 cup peeled mango, 1 cup sliced strawberries, 1/2 cup vanilla yogurt, 1/4 cup cold water, 2 tsp honey, 2 tsp minced crystallized ginger and some crushed ice. Blend them all together, to make a soft gentle puree and serve in glasses.
3. Fresh strawberry jam-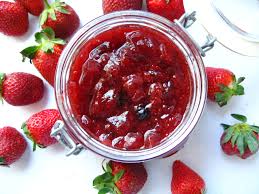 Combine 2 cup sugar, lemon zest and lemon juice in a saucepan and cook at low heat for 10 min, till sugar is dissolved. Add strawberries and continue to heat for 20 min, until strawberries release their juice. Cook till the juice gels on the cold plate and store this  refrigerated in sterilized jars.
4. Strawberry lemonade-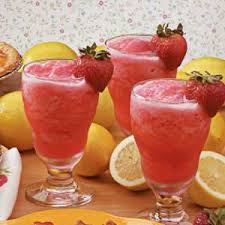 In a saucepan, add 2 cup water and 1 cup sugar and bring them to boil. Heat and stir the mixture, until sugar dissolves. Add lemon  juice, and then remove from heat. Let it cool, and then drain it. In a blender, puree the strawberries and add it to the drained mixture with lemon juice. Stir well and serve chilled, garnished with mint and strawberries.
5. Strawberry frozen yogurt-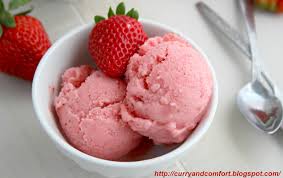 24 hrs before you start making it, insert your ice cream maker into freezer. Add strawberries, lemon zest, lemon juice, sugar and  rum to a bowl and toss. Cover the bowl with plastic and let the strawberries to soften at room temperature for 1 hour. Now, add  strawberries with their juice in a blender. Blend the berries, and then add vanilla bean seeds and yogurt to it and continue to blend  it. Place it in freezer to chill. Now, turn the ice- cream maker on and pour the yogurt into it. Churn until the mixture looks slushy, after 12 to 15 min.Place it in freezer to make the scoop  hard.