Heard of eco friendly hotels? No?  Okay, here's what you should know and enjoy about these spectacular and breath taking places, other than their eco-friendliness of course. These hotels are very much in India and worthwhile for you to make beautiful family memories. They hardly lack anything that a normal hotel can provide you with. In fact, their luxury will stun you.  Besides, you get the feel of being in Mother Nature's embrace without doing much harm to the surroundings. Here are some of the beautiful destinations that will make your vacation a huge  success to be remembered!
1.The Park –Hyderabad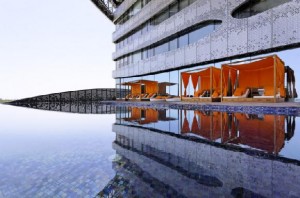 One of the most majestic hotels in Hyderabad, The Park is a collection of luxury hotels that symbolize Hyderabad's traditions and history. As we know, Hyderabad is the capital of textiles and gems, the Park reminds us of the royal Nizam's era. The ambiance of this place takes you centuries back. Kismet and the Carbon are well known from the Park and it's hard to miss its marvelous lighting, intricate craftsmanship and naturally illuminated perforated Jalis which give a feel of ancient palaces. In spite of being in the heart of such a busy city, this eco friendly hotel offers you a wide variety of restaurants, suites, recreation facilities and lounges.
2. Mountain trail –Mukteshwar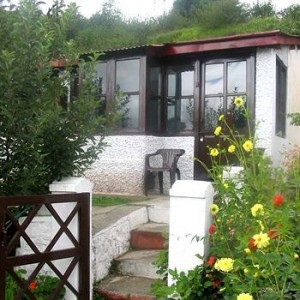 Built with charming Victorian Architecture, this beautiful place was visited by British and developed 125 years back. Variety of wildlife that is found amidst the Oak and Pine forests include Leopards, Bears, Deer and avian life. If that was not enough to thrill you, orchards of Apple, plum, peach etc. also rest in Mother Nature's lap in Mukteshwar. The awesome views of Nanda devi, Nanda Kot, Trishul and other Himalayan peaks are sure to make your holiday album stand out when you don't forget the sunrises and sunsets! The trails through the forests are enchanting and mesmerizing for all nature lovers who aspire to spend time visiting hillstations, watching birds and playing adventure sports.
3. The Dune – Pondicherry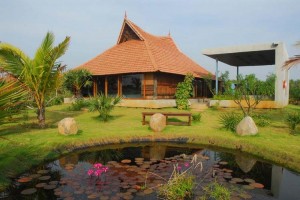 The Dune is very near to the Auroville Beach and famous for its chain of modern amenities such as restaurants, spas and swimming pools. The 55 bungalows are classified into various categories and contain a safe, TV, DVD and mini bar each. Pondicherry is a place worth visiting and a stay at Dunes makes it even more worth. Paradise spa is famous at the Dunes and other special recreational activites include animal farms, organic farms outdoor games, children play area etc. The travel desk is truly helpful if you plan sight- seeing.
4. Wildernest nature resort – Goa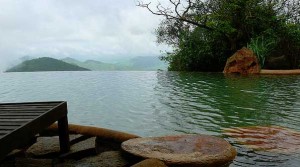 Are you looking for the definition of perfect holiday destination? Well, here it is. Wildernest nature resort is situated in the most happening place in India, Goa! You can relax at this 800 metre above sea level resort for a twist away from the stressful work life of the city. Specially built for recreation, the fish ponds are a pleasing site. The resort offers 16 cottages that are eco friendly and give great views of the resort. This place is well connected and hygienic. Staple food is something that you shouldn't miss here.
5. Coconut Lagoons – Kerala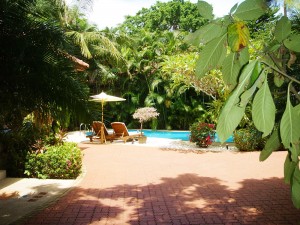 Location at the backwaters itself explains the luxury and comfort of this serene place. The waterside romantic resort being built inside a coconut plantation, offers a experience of being on a private island with all the necessary comforts and services for its guests. This resort will surely remind you of the olden days Kerala with its architecture and charm the backwaters around are accessible only by boat which is a plus point towards tourism.
6. The Machan – Lonavala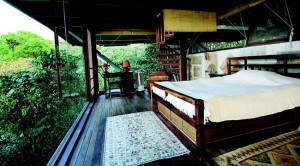 Resting in divinity, the Machan sleeps and wakes a midst the forest which is why has been named Jungle Machan. You will find luxurious and interesting tree houses here which are sectioned into loft, wooden decks, master bedroom and two bathrooms – enough for a rejuvenating and out of the box experience. The most wonderful things about these tree houses is the glass roof which will give you a feel of staring in the star studded night when you sleep, a bath tub under the sky and an outdoor shower! The Machan has unique and amazing features in store for you. The wooden decks give you a chance to spend a peaceful coffee session with your family among the nature and its children and if destiny has it's plan, you may spot a Malabar squirrel or two.
  7. Jims Jungle Retreat – Uttarakhand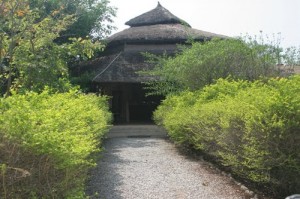 Corbett national park is a famous wildlife reserve, especially for the birds and tigers found in plenty here. This incredible resort is located in the south of national park and is nestled between the Himalayan ranges, 400-1200 meter above sea level. The fauna includes the Royal Bengal Tiger, Asiatic elephant, sloth bears, reptiles and varied birds. Jims Retreat features 18 lodges and cottages along with forest trails, safaris, pool-side fun and if you are lucky, some jackals, leopards, elephants, deer or tigers on the jungle safari. There are  also seasonal rivers that run here in the jungle and go a long way to make your treks and trails fun.
8. Brunton Boatyard- Kochi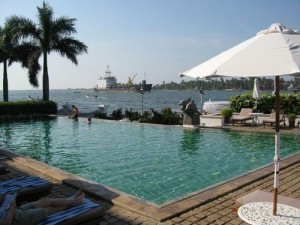 Restored from the remains of shipyards of the 19th century, this place is located on Cochin's harbor. The interiors had been influenced by the Colonial powers that resided here, some of them being England, Portugal and Netherlands. Art pieces depicting steam engine ships, high ceilings are part of the architecture. The cuisine too, is hybrid but mouth-watering and delicious. The trade of spices has given Red chilli to India and is used all over our country in every possible dish. Lavish décor, harbor side location, cuisine and outdoor pools are all in all the special characteristics of this beautiful Fort.