Creeping back to the yonder days, when sneaking into the corner grocery store to buy a packet of Hajmola with the newly earned 1rupee coin, for having done the job of fetching the milk packets and the newspaper from the main gate, was an achievement, I realize how inclined my determination was to get only the 'Imli' flavoured Hajmola packet out of the huge jar, usually crowed with all the other flavoured ones! 'Imli' or tamarind, I suppose has been a significant ingredient contributing to the growing years for a lot many girls and sometimes boys too. The excitement that overwhelmed my heart at the arrival of a fair, in the locality, only to get to taste the 'Imli ka Achar',(Tamarind Pickle) honestly doesn't leave my heart untouched even to this day. Even the battle to add more tamarind to the mashed potato and spices mixture, during Fuchka debacles, persists and so I think, having been journeyed a span of long twenty years along with this selfless love towards tamarind, has actually done good to me and many, health-wise. So, here's a few facts about the goodness and multitudinous uses of my beloved, tamarind, waiting for your eyes to behold!
Tamarind, or Tamarindus indica(scientific name) is a very popular herb or fruit of a tall tree known to grow in Asia and North Africa. Having borrowed its English term from the Arabic, it is also known as the 'Indian date', as in Hindi, tamar means so. It has proved its prowess in many ways and has led to its effective use in medicinal, culinary, and ornamental uses throughout Asia, Africa and also Latin America. It's also used as an economic dye in industries, thus establishing its versatility. However, it's widespread eulogy in the medical field, for the health benefits it commences, is what is worth elaboration.
A tamarind a day keeps a doctor away!?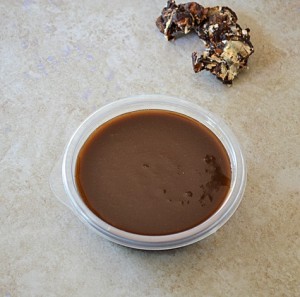 Lemon is a source of citric acid, and tamarind here is rich in tartaric acid, that apart from giving a sour taste to the food, also enriches it with super-powerful antioxidants (E334), that help protect the body from harmful free radicals.
It's the key to a strong heart, no bile disorders and lower cholesterol.
Down with sore throat and have a speech or musical the next day? Tamarind is at your rescue. Gargle out all the glitches with a sip of its juice mixed with lukewarm water.
Anamazing cure for conjunctivitis and dry eye syndrome, is warm tamarind juice, used as eye drops
It is also a good source of antioxidants that battle against cancer.
Famed to have reduced fevers, treated bilious disorders, jaundice and catarrh and protected against colds, tamarind pulp in boiling water and little honey is great.
Tamarind is a spice rich in minerals like copper, iron, calcium, potassium, zinc, selenium and magnesium and controls blood pressure, heart rate, and also the production of red blood cells.
The Queen Ingredient!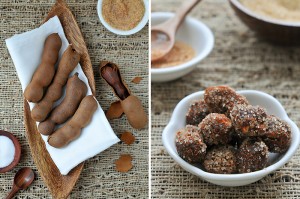 This delicately sour and sweet ingredient is popular in Indian, Middle Eastern and South-Asian cuisine in particular, but almost the entire world benefits from its goodness.
In India, it is used in curries, chutneys, achars or pickles, rasams, sambar, vatha kuzhambu, fuchkas, and other vegetable and lentil recipes. Its pulp is also used as marinades, as a solidifying agent in confectionaries, and also to flavour 'hot and sour' soups. Moreover there's also a popular tamarind drink, spiced with dates, honey, sugar, cardamom, cloves and coriander seeds. Loved by non-vegetarians this ingredient also goes into non-veg dishes like, Fish or Mutton Pulusu and other fish or meat curries
In China, precisely Yunnan, tamarind serves as an important ingredient in jams, syrups and chilled drinks. Even Egypt is known to cherish iced drinks made out of tamarind.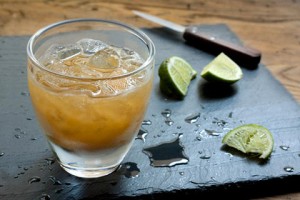 Mexicans use it in their sauces, candies, and snacks that are dried and salted or simply sweetened. Some popular Mexican delicacies that tamarind makes possible, are Agua fresca, Agua de tamarindo, raspados, Pelon Pelo Rico, Pulparindo, Batilongo and many more.
Also served, rolled into balls of some 5 cm diameter, along with white granulated sugar and a blend of spices sprinkled on it, tamarind is loved this way in various places like, Colombia, Jamaica, Trinidad and Tobago, Mexico, Grenada and some other Latin American countries. There, they are known as 'tambran' balls.
Gurame and Ikan asam, are the two popular Javanese dishes that make use of tamarind extensively, all throughout the expanse of Indonesia, Singapore, and Malaysia. Even Maluku, Sulawesi and Manado cuisines love tamarind!
Kenya, especially the Swahili people adorn tamarind to garnish legumes and make juices, while also to flavour rice.
In Thailand, kaeng som, which is a sour curry, is among those many dishes that use tamarind as their central ingredient. And, Vietnam too basks in its goodness by using it in their soups, like Canh chua, and other drinks, candies and sauces.
And therefore, here I come to conclude that my gastronomically romantic relationship with tamarind has indeed been extremely healthy and prosperous, and therefore here's two of my favourite tamarind recipes, that I discovered, tried and loved!
Tamarind Chicken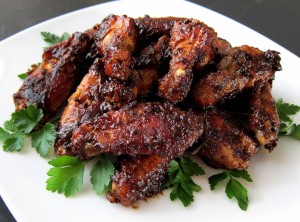 Ingredients
2 tbsps. Fresh Tamarind paste
4 Chicken legs
1 tbsp. Galangal (or you can use ginger), cut into thin strips
4tbsps. Olive oil
Dried red chillies 2-3
6 cloves of Garlic
500 grams Saunf or Fennel see ds
6 finely chopped fresh basil leaves
Salt and crushed black peppercorns to taste
Method
Assemble ginger or galangal, tamarind paste in a bowl and mix them well.
In a non-stick pan, heat 1 tbsp olive oil and add the dried red chillies and sauté them until the colour transforms and a smoky fragrance fills the air around.
Pop in garlic and fennel seeds and continue sautéing on low flame for approximately 2 minutes. After this step is over, let the mixture cool down, and then grind it to a coarse paste.
Mix the paste with the tamarind mixture. Add a tablespoon of olive oil into it and mix. Top it up with some basil and mix again.
Now, mix the chicken legs,(that have been halved beforehand) in the above mixture
Set it aside to marinate for some 10-15 minutes(longer the better)
Heat the grill pan. Use the remaining olive oil, now, to rub on the chicken pieces. Grill for 5 minutes.
Garnish and serve with steamed rice, pulao or parathas.
Tamarind chickpeas
Ingredients
Vegetable or Sunflower oil-1 tbsp
Chopped tomatoes-400g
Tamarind paste-1 tbsp
Chopped onion, medium- 2
Chickpeas, (drained and rinsed) – 410g
Nigella seeds (available at supermarkets) or cumin or celery seeds- ½ tsp.
Fennel seeds -1½ tsp.
Green chillies, (seeded and cut into quarters lengthways) -3
Light muscovado sugar or normal sugar- 2-3 tsp.
Paprika – 1 tsp.
Turmeric – 1 tsp.
Fresh coriander (chopped) – 1 tbsp
half a 250g/9oz bag baby spinach leaves
natural yogurt and chapattis, to serve
Method
In a non-stick pan, heat oil and sauté nigella (cumin or celery) seeds and fennel seeds, for some 10 minutes. Add the onion into it and cook till slightly golden for some 8-10 minutes.
Put in the chillies, tomatoes, chickpeas, paprika, turmeric and sugar and bring it to boil,and let it simmer for some 10 minutes. Stir in the tamarind paste and sprinkle with coriander. Add the spinach leaves and continue to stir gently til they've wilted.
Garnish and serve with yogurt and chapattis.
(Recipe sources-bbcgoodfood.com and Food Food TV Channel)