Talk Europe and you talk culture; a culture so rich and diverse that you cannot possibly learn all about it from a book. Out of the many beautiful countries of Europe is Italy. The shoe shaped country on the political map of Europe is how I used to identify the country as a kid, but as you start learning about this country, you know it has a notable position in the worlds of art, literature, fashion industry, music and food as well. Food is to Italians what water is to fish. The fact that the number of international food chains selling pastas and pizzas is at large and is still growing popularly, is evidence enough to prove that the Italians consider their food to be a token of their cultural identity and national recognition.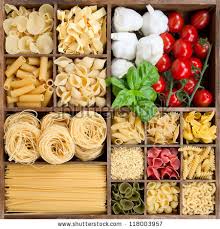 Though the Italian cuisine has incorporated global food culture and has developed through political and social changes over the centuries, its' roots can be traced back to ancient Rome. Most of us would know about the pastas, cheeses, wines and gelatos of Italy, but little do we know about the coffee indulgence of these food-loving people. This love for coffee of theirs' has given rise to a coffee-infused dessert that often forms the star of the dining table on occassions and social gatherings. The tiramisu as the world better knows it, is an iconic Italian dessert. Originally from Veneto, this dessert has now been adapted into a variety of other cakes, ice-creams and other sweet-treats.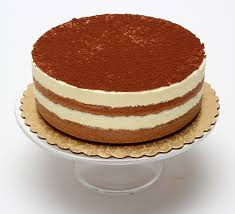 Tiramisu is an Italian phrase which directly translates to 'pick me up' or 'lift me up'. It is said that it was invented in the 1960s in the region of Veneto, Italy. Accounts of origin of this coffee-flavoured dessert claim that it was first made at a restaurant 'Le Beccherie' in Treviso in Italy. Alternative theories also propose that it could be a variation of Zuppas Inglese which is another layered dessert.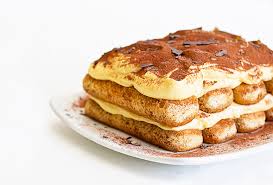 The original Tiramisu consisted of a small list of ingredients despite its delectable flavour. Finger biscuits or ladyfingers, egg yolks, sugar, coffee, marscaporne cheese cream and cocoa powder were all that were used to make this delicious dessert. As the variations started coming up, liquor, commonly rum became an integral component of the recipe too. The dessert is originally assembled in a circular shape. Though the shape of the lady finger biscuits favors the rectangular or square shaped pan, it can also be assembled in glasses or dessert bowls to show all the layers in the Tiramisu.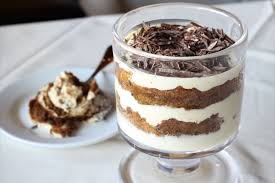 Following is a recipe that lies the closest to the original authentic recipe of Tiramisu.
Tiramisu
This recipe satiates approximately 12 people .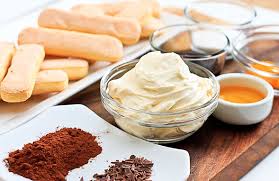 Ingredients
Egg yolks : 6
white powdered sugar: 1 1/4 cups
marscapone cheese cream: 1 1/4 cups
Heavy whipping creap: 1 3/4 cups
Ladyfinger biscuits: 24 in number
coffee concentrate (slightly sweetened): 1/3 cup
Rum: 4 tablespoons (optional)
Procedure
**Before you start with the actual procedure, we need to chill the bowl for a few hours in the refrigerator. So it is an advice to keep the bowl well in advance or maybe overnight if possible.**
Step 1:
Take a double boiler and prep it up. If you don't have a double boiler, construct a make-shift double boiler by boiling water in a large vessel and placing another pan on top of this. Combine the egg yolks and the powdered sugar in the pan while whisking it continuously.
**Reduce the heat to low and remember to constantly stir the egg yolks and the sugar mixture. This process is called coddling of eggs and ensures that the eggs aren't raw but do not cook hard either. If you do not stir the eggs, they may curdle and cook hard.**
Step 2:
After the mixture has been stirred for 10 minutes or so, remove it from heat and keep it aside to cool. After it has cooled down, we need to beat the egg-sugar mixture using a beater. You could use a manual or an electronic beater for this. Whip the mixture till it is thick.
Step 3:
Add in the marscapone cream in the whipped egg-sugar mixture and blend well until it forms a smooth mizture.
Step 4:
In the chilled bowl that was kept in the fridge a few hours ago, whip the heavy cream till it forms stiff peaks. This is the exact consistency needed.
Step 5:
Gently fold in the whipped cream in to the egg-sugar mixture and set this aside.
Step 6:
Take the biscuits and split them into half.
**You could also use vanilla sponge cake if you cannot find lady finger biscuits around. They both lend the same texture.**
Step 7:
Soak the biscuits in the coffee (and rum) syrup such that only half of them are dipped into the liquid. Take them out before they turn too moist and line the bottom of your serving dish with a layer of these biscuits.
Step 8:
Scoop out a part of the cream filling and spread it evenly over the layer of the biscuits.
Step 9:
Layer down another set of biscuits or cake soaked in the coffee concentrate.
Step 10:
Layer the filling again. Continue doing this till all the biscuits are over. The top layer should be of the cream filling.
**You could garnish the top layer by sprinkling instant coffee powder or dark cocoa powder or both. You could even use chocolate shavings or chocolate curls to dceorate.**
**Refrigerate your tiramisu for several hours before you serve it to your guests.**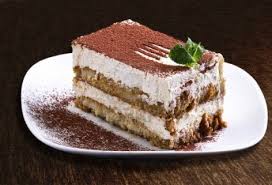 The total time to prepare this delicious dessert should be around 30 minutes if you aren't preparing the biscuits or the cake yourself.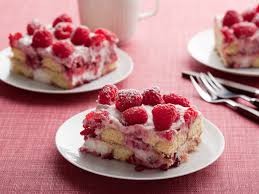 Tiramisu often marks a special occasion or a matter of celebration in the Italian culture, but with such a simplified and efficient recipe, I am sure you cannot resist making it whenever you have a craving for a gorgeous dessert. Many modern food chains have tried to replicate the dish and create versions of it in different flavours. The chocolate Tiramisu is one famous variant to be named.
So indulge yourself in this sweet temptation and bless the Italians for it.