Think of South India and the first thing that comes to the head of a North Indian like me is the yummy 'Idli and Dosas'. But what else do we know about South Indian cuisine except the fact that it is amazingly delicious. But there is a lot more to know about our favourite cuisine.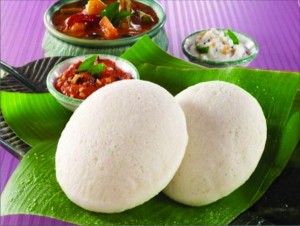 South India being hot and humid climatically, gets rain in abundance each year and so fresh fruit, vegetables and rice are readily available throughout the year. Malabari cooking comes from Kerala with its catalogue of yummy seafood dishes. Nizams have ruled Hyderabad so the food that comes from Andhra is rich and full flavour. The food is full of dry fruits and nuts (and especially exotic spices like Saffron.)
On the whole, South Indian cuisine is the hottest of all Indian cuisines. Most of the meals are centred on rice and are rice based. Sāmbhar is a soup-like lentil with which is rice is combined. Rasam is a hot-sour lentil soup, again eaten with rice dishes.
Yes they love Rice! No meal in South India is complete without rice being an active participant in the entire cooking process! Idles, Dosas, Uttapams are all a part of their daily meal. Coconut oil is usually used for cooking and frying purposes and vegetable oils and ghee is spread over rice when meals are cooked on special occasions. Curry leaves, mustard and peppercorns are the main ingredients in every south Indian dish.
Let's talk about the various culinary schools of South India:
Andhra: Food from Andhra is mostly vegetarian but in the coastal areas of the state, you would get to taste a variety of seafood. Prawns and fish are fried in coconut oil and ground pepper is used to flavour the dish. Again, Andhra food is usually served with rice. Rice and Sāmbhar along with other lentil preparations, steamed vegetables that are flavoured with coconut oil are all a part of the Andhra culinary school. Pakodas and vadas are served for snack. They taste even more delicious when they are dipped in Sāmbhar. One can also try the payasam or the exotic Hyderabadi Sheer Khurma for dessert. Andhra cuisine will definitely take you heart away!
Karnataka: On a visit to the state of Karnataka? Then you would surely find a typical Kannad meal served to you that would include very specific dishes and in a definite order. And the surprising part! You start your meal with a dessert! Then come some soup-like dishes as majjige huli, Kootu, saaru etc. and these are eaten with rice. The raita comes next and then the Bonda is served. Finally, the meal is ended by serving a bowl of curd rice. For sweets, try the famous Mysore Pak, Pedha or Chiroti!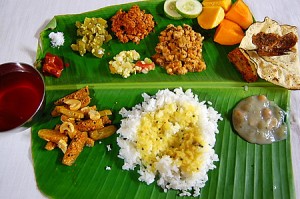 Hyderabad: The fancy Nizams and the even fancier and amazingly delicious cuisine from Hyderabad. The cuisine from Hyderabad is a combination of techniques of the Muslim rulers and the vibrant spices and ingredients from the local Hindu people. It tastes sour and sweet and everyone who tries it returns to Hyderabad for some more. It is one of India's most exotic and finest cuisines and people from all across the globe love to savour their tatste buds with the Hyderabadi Biryani.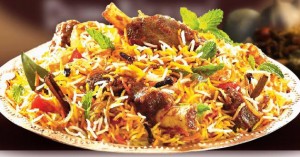 Tamil Nadu: Cuisine from Tamil Nadu is popularly called 'Chettichand Cuisine'. If you think that its tastes similar to the simple, bland cuisine of the traditional Tamil Brahmins, then you are definitely mistaken, because Chettichand cuisine is one the oiliest and the most aromatic food in the country. Though, Chetiars are popular for their yummy vegetarian meals, their preparations also include a variety of other items like meat, fish etc. Since I already mentioned that its one of the  "oiliest "cuisine, the use of oil is extremely liberal while cooking these dishes and have a large amount of bay leaves, cinnamon and red chillies in them. Some popular dishes are veruval which is a dish fried in spices and onions, poriyal is a curry and kuzambu is a dish which has ingredients that are stewed in gravy of spices and coconut. And where there is oil and spice, can pickles be far behind? So you will find that a variety of pickles and pappads and dry snacks are a part of Tamil Cuisine too. Murukkus are small spiral shaped snack fried out of rice dough. Other small snacks include thattai, masala vada, etc.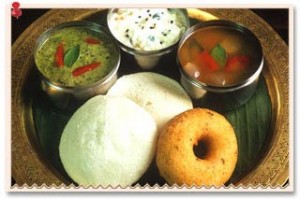 Kerala: Kerala is popular for its pancakes rice cakes that are steamed.  Kerala is a state which home to various religious communities and this is a reason behind the repertoire of dishes one finds when Kerala cuisine is mentioned. For the Muslims, Biryani is a must. This flavoured Biryani is made of mutton and fish.
In districts like Kottayam and Pala, which are largely inhabited by Christians, a dish called 'ishtew' with appam is permanent dish that one finds in every marriage reception.  There are fermented beverages which form a part of the Kerala cuisine. Kallu and patta charayam are one of these.