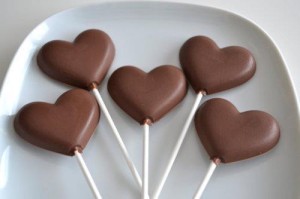 The treat that lies in its wrapper, so loved worldwide, named as chocolate is irresistible and exotic. There is no replacement for chocolate. It is in itself a world, so exciting and mouth-watering. No conditions attached. It is such a feel good therapy. You can relinquish a bar anytime, all the time. When you're happy, its time for chocolate, when you're sad, its time for chocolate. Whether, you're anxious, emotional, hungry, tired, in love or hate, grab a chocolate and love it. It is unconditional , lovable, yum, perfect, rich, creamy, smooth, silky, luxurious, sweet, pleasurable and what not. The list will go on!
As you peel back the wrapper, you are uncovering the cacao trees seeds- and joining people the world over who have turned to this mysterious food for ritual, medicine and sheer pleasure for the past 4000 years. The truth once discovered by the Aztecs and now gulped by millions not only tastes delicious but is healthy for you. I know this is a good news for Chocoholics. But, Yes, Chocolate is really good as it contains compounds called FLAVONOIDS that can help maintain a healthy heart and good circulation and reduce blood clotting; which can cause heart attack and strokes. Many evidences have been found in researches that consumption of chocolate that is rich in flavonoids can have positive cardiovascular effects. It is observed that there is an increase in antioxidant capacity after chocolate consumption. Even chocolate can lead us to have good, well-balanced life. Here are some wonderful facts about chocolate.
Chocolaty Facts: Did you know, It takes two to four days to make a single serving chocolate bar.
Approximately 3 million cocoa beans are turned into chocolate products each year. Huge, No?
Cocoa is raised by the hands, on small, family owned farms.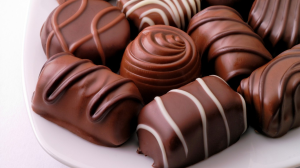 Worldwide, 40 to 50 million depend on cocoa for their livelihood.
Well, with so many fascinating facts, our chocolate love is filled with more gratitude. To fascinate you more, here are some super awesome reasons to fancy a chocolate.
Chocolate is so good for your heart: With all the flavonoid content and antioxidant benefit, the chocolate is sure to eat without guilt. It is found in researches that eating a small amount of chocolate can reduce the risk of heart disease.
You can dip just about anything into it: Yes, almost anything. Don't just stop at fruits. You can dip all kinds of foods in chocolate and you definitely should. Okay, maybe not everything but, yes, most of the eatables.
Chocolate chip cookies; for psychological and emotional support: Chocolate cookies will get you through any life event and every part of your day. If you're skeptical about it, science can prove how crazy amazing they are.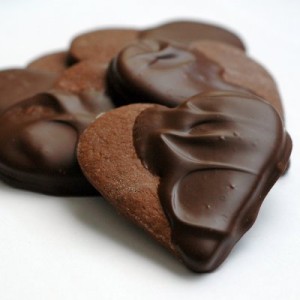 Chocolate could protect your skin from sunburn: A study conducted by German researchers proved that a group of women who drank hot chocolate fortified with extra flavonoids every morning for three months were less affected by UV rays than women who drank hot chocolate with less flavonoids.
Chocolate Cake; Who doesn't love it? : Yes, chocolate cake. Such a fancy. Anyone would be happy when they get to eat so rich creamy chocolate cake. You know its true, there is no argument against it. It is surely a feel good therapy with all the magnificence and taste.
Chocolate makes a great breakfast: What better way to start your day with than a little chocolate? Chocolate chip pancakes, chocolate croissants, chocolate doughnut, hot chocolate. Anything is fulfilling when it has chocolate in it.
Chocolate fudge has the power to improve your day and your life too! : When that hot fudge meets that cold ice cream, something overpowering takes over and that will definitely improve your day. It is such an awesome creation that we can't ignore it. We simply love it.
Chocolate Ice Cream will never let you down: With all the crazy ice cream flavors out there, chocolate ice cream just attracts you naturally. You may think chocolate ice cream is a little lackluster, but you would probably be wrong about that. Cold, creamy, chocolate ice cream is a gift you should appreciate every afternoon around 4 p.m. or every night straight out of the container. Trust me.
Chocolate may help you in maths class: Yeah, you heard it right. It can help you in Maths class. And if you're not in maths class, it could just help you with numbers in life. Apparently, the flavonoids- those compounds that have antioxidant effects- in chocolate could help people with their number skills. Go on!
Chocolate is a great way to bond with your kids: Simply, because What kid doesn't love chocolate?
Its no secret that we are serious chocolate lovers here. We love it so much that we think of eating it everyday is a great idea. Chocolate makes us happy in so many ways, but it also does so much more. It can help calm us down, help us bond with people and help us feel sophisticated. It can solve almost all our problems. Then, of course, it deserves our never-ending love. Chocolate is chocolate, Nothing is better. Savor it.
And. Let's face it, Chocolate is irresistible and we become desperate for it. After all, there's no reason to resist it. Do we? No! Now, you can feel great about eating chocolate everyday.
Enjoy your Chocolate and With all your heart. Eat 'em…love'em!