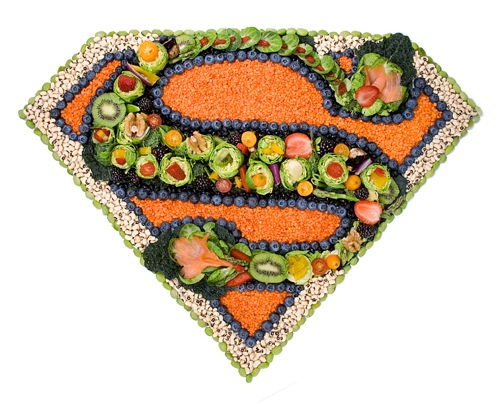 Superfoods, as the name says are super-awesome in their own way. They are super healthy, super awesome… SUPERFOODS. Superfoods are something that are nutrient dense and scarce in calories. They are special category of foods found in nature have all the health benefits and richness of nutrients which our body needs but cannot make those nutrients itself. They possess goodness of all the essential nutrients and antioxidants, which our body longs for and that is the reason it is so desperately recommended to have them and live healthy with them. Superfoods are like multi-taskers, they solve disease-fighting purpose, then have less calories, so helpful in weight loss too, and above all, they are delicious, have good taste. Though we have many other healthy eating recommendations, these Superfoods are easy-to-find and easy-to-eat everyday superfoods to keep eating healthy, simple and delectable. Superfoods are pleasurable, soothing, refreshing, appetizing, healthy and whatnot!
So, let's have a look on these extra special superfoods which serve a plethora of benefits. Trust me, its much easier and tastier to eat these superfoods rather than munching on the burgers or French fries, which have no food value. Have a craving, eat them:
Nuts: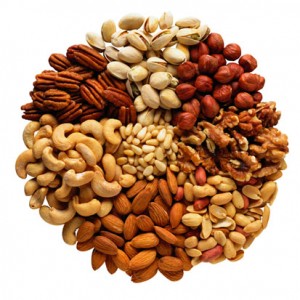 Go nuts with nuts! Yes, nuts are way healthier than you think. If you have fallen prey to this myth that they have fat content, then that is wrong, because when eaten in moderation, handful of nuts everyday can serve us with plenty of health benefits. Nuts are high in antioxidants, contains proteins, heart healthy fats and fiber. Among the nuts, walnuts are of little more importance, as they have high levels of ALA, an omega-3 fatty acid which elevates the mood and heart health. It is also associated with maintaining healthy levels of good cholesterol (HDL). So, you just can't ignore your nuts.
Eggs: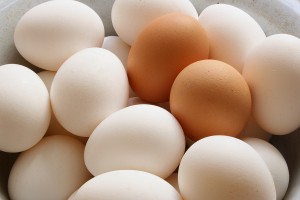 Eggs, being a source of high class protein, are nutritious, economical and versatile. Studies show that if you eat eggs in breakfast, you may eat less calories during the day and lose weight without affecting the cholesterol levels. The yolk of an egg contains lutein and zeaxanthin; which are antioxidants that helps in keeping our eyes healthy. You can take egg at any meal and they are always tasty. Make a sunny side up and enjoy your egg.
Berries: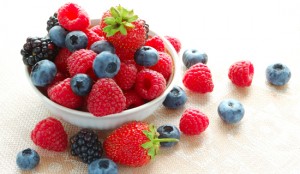 Berries have got all the nutritional goodness along with utter sweetness in a small package. Be it strawberries, blueberries, blackberries, cranberries, raspberries, cherries, all have the same amount of nutrients and antioxidants. Their flavor can satisfy your sweet tooth and can deal with your craving in a healthy way. Berries are full of phytonutrients, low in calories, high water content and fiber, which keeps the blood sugar level under control. These berries can be added to anything and they enhance the flavor of any dish ranging from smoothie, syrup, yoghurt or your morning cereal. Got a sweet tooth? Try berries!
Sweet Potatoes: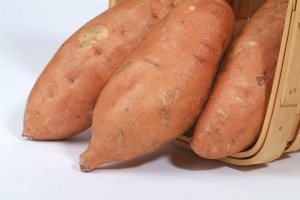 They are delicious and are a rich source of potassium and have fewer high calorie sodium content. A baked sweet potato is loaded with Vitamin C, calcium, potassium and is really sweet which makes it all the more desirable. Just think how much calories you can save by having your dose of baked sweet potato. They are brilliantly equipped with alpha and beta carotene and our body will convert these compounds into Vitamin A and it keeps our eyes, bones and immune system healthy. So, Bake it and eat it.
Beans: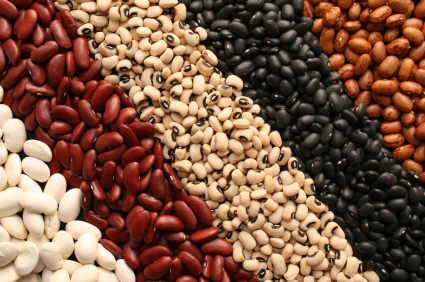 Being quite popular in the vegan diet, beans are a good source of plant based iron, which is a mineral that transports oxygen from your lungs to the cells of your body. Beans have a good amount of soluble and insoluble fiber, which lowers the cholesterol and has laxative effect also. They also contain heart healthy omega-3 fatty acids and they can prove to be a very good substitute for meat and poultry. Beans are good in all the ways it can be taken, be it stewed, sprouted beans, as a side dish or tossed in soups. Have it as you like.
Broccoli: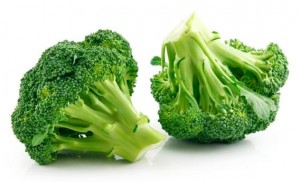 This greeny green veggie is loved by many and is available all year long. It is a powerhouse of Vitamins and nutrients. It is a rich source of Vitamin A, C and K and also folate which helps in bone health. Also, broccoli is famous for its cancer fighting properties and also stimulates the body's detoxifying enzymes. You can have broccoli as you like, be it steamed, raw, grilled or roasted, but don't forget to eat it.
Yoghurt: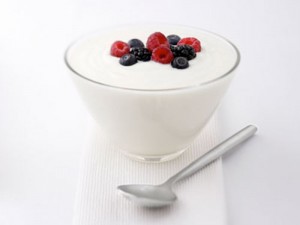 It is an excellent source of calcium, which helps in keeping away osteoporosis. Yoghurt is said to have good bacteria which is very good for our gut health and is also a great package of potassium and proteins. Yoghurt is versatile and have many uses in all the cultures. Just one cup of yoghurt a day is suffice to have all the nutrients in your diet. So, don't forget to include yoghurt in your daily routine.
When you have so many Superfoods, what to worry about? Moreover, all these are tasty and hard to ignore. They gain a respectable place in our lives and we will keep eating them and enjoying. After all, it is for our own good.
Eat Super foods. Get Super healthy.