You all must be aware about the benefits of aloe Vera when skin issues are concerned..  Whether it might be rashes, sunburns etc..!! But do you people know about its health benefits..?? I think over millions of people only thousands of them know its other part and the rest must be treating it as an antiseptic for their skin.
Aloe Vera is a succulent plant that is very short-stemmed and naturally grows up to 60-100 cm. The leaves of this plant are fleshy green with small white teeth over it. It has entitled as the 'Wand of the Heaven' by the Americans for having widespread antiseptic properties.
Aloe Vera in its history is known for its medicinal and antiseptic properties. According to scientific researches it is generally considered as the beauty secret. Aloe Vera extract can be used as a lotion or is diluted to form aloe Vera gel. These extractions or prepared gel are applied on the skin to make it more smooth and shiny.  It is used to obliterate your eye makeup very smoothly and also helps in providing relief to tired and swells eyes. Skin specialist considers it as a remedy for sunburn, skin irritations, acne etc. It is applied 2-3 times a day and its cooling properties help in curing sunburns.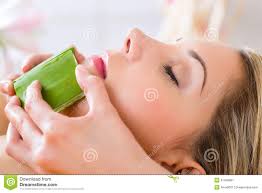 Aloe Vera is rich in Vitamin C and E and our skin needs these vitamins so that it always remains hydrated and soft. And nothing can be better than adding coconut oil to it so that essential nutrients and required fats all together are provided to our skin. It internal qualities keep our skin moisturizing and it's under layer effects keeps it shiny. Aloe Vera gel is also applied on hairs to make it smoother.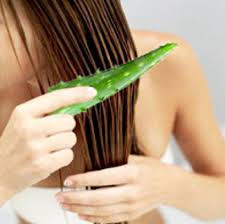 This is all about its healing properties and its major concern with skins. Now let's talks about its health benefits. Aloe Vera extract is not only applied on skins rather it is also used in preparing aloe Vera juice. This aloe Vera juices in turn is taken and overpower its medicinal properties. This plant has a magical property which is used in the treatment of various diseases. So the major issue is How to prepare this aloe Vera juice. It's quite easy and has a homemade recipe.
Aloe Vera Juice: Initially breaks off some of the leaves from Aloe Vera plant. Then, with the help of knife, take out the extract from the leaves gently. Peel out the yellow layer from the extract so that we are left with only a clear gel. Place this in the blender and add one cup of grapes/orange juice into it. Blend these into it for some time until it is fully mixed. Pour this into a glass and your Aloe Vera Juice is ready.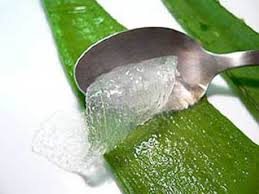 Aloe Vera juice helps in maintaining our digestive system and allows food particles to pass through our intestine flawlessly. It acts as a detoxifier and helps with alleviating ulcers, acidity and inflammation. Drinking this regularly helps in removing joint pains and decreases swelling. It also reduces rigidness of bones and makes them soft. It also cures diabetes and decreases sugar level to the large extent. Its antibacterial properties help in promoting cell growth and increases mouth gums. It also helps in improving immunity and boosts our immunity. It also increases energy along with maintaining weight. It contains minerals and nutrients which help in improving blood pressure and blood oxidation.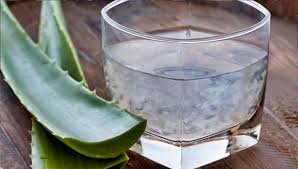 To make it more delicious to drink instead of preparing aloe Vera juice we can make Aloe Vera Cocktail. Just by adding few more ingredients to it, it can take a new form of drink.  Firstly, prepare aloe Vera juice as usual and then add 1-2 cup of pineapple, one carrot and one green apple along with 2-4 tbsp of water to it. Finally, blend them and pour it into a glass with a straw. Now this exotic cocktail is ready to be served.
Now we are all familiar with its health and skin benefits, but these are all due to its nutritional value. It consists of 12 vitamins, 75 nutrients, 18 amino acids, 20 minerals and 200 enzymes in it. When Vitamins is concerned, it consists of Vitamin A, B1, B2, B6, B12, C and E. These minerals have their effects internally or externally. It also consists of various compounds such as mannans, lectins and polysaccharides etc.
Aloe Vera Gel: Take out the extract and place it into the blender. Foe every ¼ cup of aloe add 400IU Vitamin E and 500mg Vitamin C. Blend these together and placed the prepared gel in refrigerator.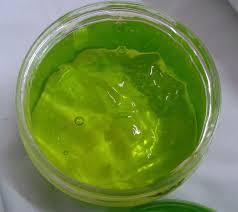 As we know every coin has two faces similarly Aloe comes with its advantages and disadvantages both. Excess drinking of aloe juice may be a cause of cancer in later days and can lead to serious kidney diseases and sometimes even results in death. So it's better to consult a doctor before its intake.