My  love for Macaroni  is nothing short of profound .This one simple dish ,loaded with a sinful amount of cheese has so many memories and moments prepped upon it like tiny flowers in a garden . Savoury and erotic in true foodie terminology, it never ceases to amaze me .How can something so simple and uncomplicated give rise to the most mouth-watering and tempting of all sensations? As a child, whenever my mother prepared this dish, the aroma of melted cheese and seasoning would fill the air .Hungry to the extent of being absolutely famished, I finally decided to give this epic and evergreen dish a try .Apprehensive in the beginning, about whether I would or would not be able to conjure up the magic of macaroni in white sauce ,I followed these simple steps – and the magic unfolded on its own, as I happily plated my share.
After making it through a rather horrid day, my roommates and I longed for a delicious dinner. Tired of our usual dinnertime menu, we skimmed through all possible pamphlets and menus of eateries that deliver in our area .Futile attempts of tossing coins followed so as to decide which dish is to be ordered from where. After many such failed attempts to zero down on one particular dish, Macaroni seemed the only practical option available in such an eleventh hour situation .With a packet of MTR  macaroni ,cheese cubes ,pasta and pizza sauce ,flour ,butter and milk ,we hoped we could prepare an edible version of Macaroni in white sauce . With zero experience it is but natural to be apprehensive regarding your cooking skills .So here are a few easy steps for first timers, who are ready to try a hand at making this evergreen dish.
INGREDIENTS:
Macaroni (obviously! though you can opt for any type of pasta instead)
Broccoli(not mandatory)
Capsicum(not mandatory)
Cheese
Regular flour
Milk
Butter
Oregano(not mandatory)
Pasta pizza sauce(not mandatory)
Pepper.
Before starting off to prepare the white sauce, boil the macaroni in water with a pinch full of salt in it and drain .Add normal water to it and drain again.
For the White Sauce: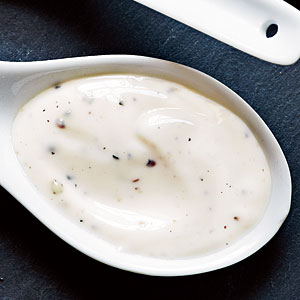 INGREDIENTS:
Regular flour ( 1 cup) .
Milk (1 ½   cup)
Butter.
METHOD:
Heat pan for about a minute or so and add about 1/4th of the butter slab to it.
Add flour to it, while stirring it continuously to avoid lump.
Add milk to the above mix and stir for at least five minutes or more. Make sure that lumps are not formed, else the consistency will be absolutely ruined.
Once the above mix begins thicken add milk and some water to keep it slightly flowy.
For a minute or so, let the white sauce simmer on a low flame.
Now for the most important part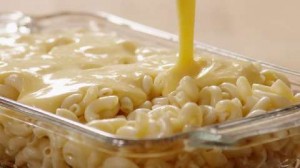 Add the macaroni and white sauce and gently mix .If need be use some water (about 2-3 spoon -fulls) to avoid the macaroni from gluing itself on the stirrer.
As the macaroni and white sauce simmer on a low flame, add to it graded cheese, some oregano, salt and pepper.
For making it a tad bit healthier and crunchy, you can add to it chopped capsicum and broccoli. (p. s do not add too much of broccoli and capsicum ,about half of each of them should suffice.)
4. You can also add pasta pizza sauce to it, just in case the white sauce is too bland for you. Though I would suggest that you put not more than three spoons of it so as to maintain the rich taste of the white sauce.
5.Let it simmer for a while with occasional stirring and add more graded cheese to it.
6. Once done, you can sprinkle some pepper, oregano and coriander leaves to garnish.
Now your macaroni is ready to be served and savoured!!
Undoubtedly, there was yet another memory chalked on the slates of our life .Yet another day to look back to .Macaroni had yet again given rise to a moment worth being nostalgic for .Random things like this  truly makes one's student life worthy of fond descriptions and untiring ,undying  attachments. I can hence state so, without error, that we not only cooked amazing macaroni, but also that we created a memorable time. Served alongside the macaroni, we savoured both those moments and the macaroni. BON APPETITE!