Cereals are the staple food in our meal providing unlimited benefits to our body and mind too. If one has choices available for healthy lifestyles, then cereals are the best choice you people can opt. The nutritional value of cereal is undoubtedly so high that no other food item can replace this staple item from our meal. It is highly rich in carbohydrate, fats, proteins, vitamins and minerals.
Cereals, being the main source of carbohydrates help in providing you with vigorous energy and increase the immunity of our body against cancer. It also aids in removing constipation problem and maintain the sugar level. Cereals are also supplemented with iron and fiber contents which keep your body away from any heart diseases and maintain the level of cholesterol in your body. Nothing could be better than having cereals in your breakfast as they are enriched with high protein contents. They are generally preferred to be accompanied with the glass of milk.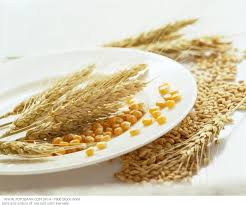 Cereals are also known as grains and are the most staple crops which belongs to monocot families. They are grown to gain the edible component of this fruit. The fruits are known as Caryopsis. It is largest selling crop grown all over the world and therefore it is farmed in huge quantities. The name has been derived from the word Ceres (Roman goddess of agriculture). It was firstly cultivated in South West Asia by the Neolithic founder.
According to the production statistics every country has its own staple food like wheat is mainly consumed in Europe and India; rice is famous in Japan, South East Asia, Pakistan and US; maize is widely popular grain in Africa and Northern America; millets are eaten in Africa and India.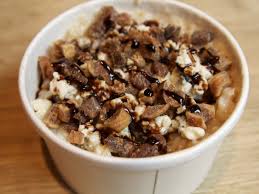 You can find different types of cereals in your meal. It can be rice, brown rice, wheat, maize, millet etc. Let us discuss some of them. Rice is the most popular cereal eaten across the world. It is cultivated in tropical regions rather than cold regions. It is consumed in many countries with various different rice recipes prepared which are truly lip-smacking. Maize is the most staple crops found in South America and Africa. Popcorn and Cornflakes are the two other different forms in which this particular cereal is consumed. Cornflakes is counted in one of the healthiest snacks and popcorn is the favorite time pass during the movies. Wheat, this cereal needs no description. All the basic food items like bread, pastries, biscuits, pancakes, cookies, etc are incomplete without this cereal. It is mostly cultivated in agricultural zones. There are various different species of this cereal, which is grown all over the world.
Cereals are mostly eaten in breakfast meal. Breakfast cereal is a commercial food available in all the kitchens around the world. They are eaten as an individual item or sometime they are also accompanied with water or milk. According to our taste fruits are also added and some sweeteners too. Breakfast cereal is boiled or mixed with milk in order to make them soft before consumption. Some of the best examples of breakfast cereal are Corn Flakes, Porridges, oatmeals etc. Breakfast cereals are widely accepted in developing and developed countries, both as they are a single bowl of full nutrients. It provides you with full nutritional value while maintaining your health and weight.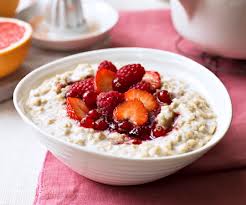 Porridge is unconditionally the most nutritious breakfast anyone can have. It is fully rich in fibre and minerals. For making it sweet people use jaggery and it is decorated with almonds and raisins. Intake of this porridge in your breakfast helps in maintaining your sugar level. Poha is another version of rice which is generally prepared on every Sundays in the Indian households.
Cornflakes are the healthiest breakfast, loved by all the children. A bowl of this corn flake along with the milk fulfills the demand of all the nutrients like carbohydrates, proteins, vitamins and iron. Its intake is more effective during the time of monsoon as due to high moisture it becomes easy for your body to hold the water.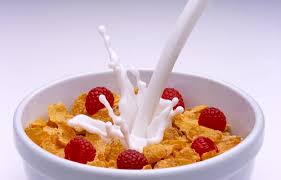 Wheat flakes are just the replacement of wheat porridge and is prepared using wheat. It is taken in the breakfast meal as it is highly rich in calcium. Oatmeal is best for those who are going through diseases like diabetes and cholesterol. There is no need to add sugar into the bowl of oats. It helps in exorcising depression from your mind. Muesli is the best choice among all the breakfast cereal as it consists of four types of grains along with almonds and raisins. It helps in the mental and physical growth of the child and keeps them fit and fine. The most amazing fact is it is served with yoghurt. Sometime people take it as their evening snack too.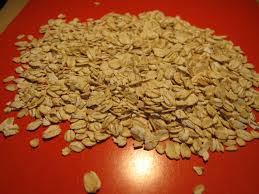 Try some juicy cereals too for your child and enjoy all the nutrients in just a tiny piece of grain..!!