Delhi, being the capital of exceptionally cultured country, India, is a one place destination where you get to see all religions, festivals, cultures, cuisines of the diversified land. There are hundreds of places to sight in Delhi. Be it the old monuments, market places, Delhi Metro service or street food, Delhi has got all to please and entertain people of any age. One such attractive element is Food! Around every corner of Delhi you will definitely find one famous food item which a person should and must try.
One among many lively food hubs in Delhi is 'Satya Niketan market' located on Benito Juarez Marg, New Delhi, opposite Tirupati Tirumala Devasthana's Sri Venkateswara College. The place is always very much occupied by the college students of various universities and institutions nearby. With a good number of outlets covering the whole market, Satya Niketan offers great and innovative dishes, which is well popular among the youngsters.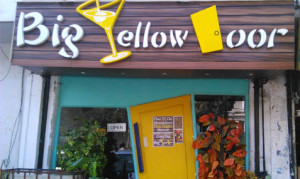 Chowringhee Rolls is an outlet that serves tens of different rolls, vegetarian & Non-vegetarian, which is popular across Delhi. The hot rolls on plate leave the customer satisfied with its admirable taste and sound pocket.
Another is a recently opened yet high-famed fast food restaurant, 'Big Yellow Door'. A funky styled inclosing, giving a very poppy atmosphere to sit in, is a big hit among youth. With its differently styled way of service, this café stands out. Cheese baked nachos, bomb burger, veg &non-veg pasta, grilled 'Sand-witches', etc are a few favorites on its menu.
Next on list is 'Dude Food'. A restaurant which comes up with various creative ideas to play with. A few of its best offerings are pesto pasta, thin crust pizza, dude food special burger etc. The offers it place are enough for getting the youth attracted. Once, on International Women's Day, they put up a special offer, asking ladies their age and then providing with same digit discount. Cool, right?


Next! Have you ever tried Pizza- the Desi style? May be yes, but majority wouldn't have. What they have got on menu is thin crust pizzas, with exceptionally fun toppings to go with. Imagine a pizza with a topping of Shahi Paneer or may be Afghani curry. Strange, no? But that is the specialty 'Desi Pizzas' offers to its customers. It provides the customers with a wide range of toppings to choose from. Also, they give an option either to order a full pizza or just a slice or two of it. Not so heavy on pocket, it has nice and fine taste. The unique selling proposition of it is the fusion of Indian and Italian cuisine, which makes it worth going atleast once.
Excited to know, what is next? Next on list is 'Café 101'. With a good ambience provided, it is a fine sitting place with a good list of food items on its menu. A fast food restaurant is famous for its sound range of pasta to offer. A good place to visit at.
Next is a special outlet only for Burger biggies. It's 'High on Burgers'. It's a small shop sort of a thing providing a few benches to sit, with a nice range of burgers to serve. With new tastes, like Manchurian, aloo tikki, soya, spinach, paneer tikka etc, vegetarians are always left with a happy mouth. For non-vegetarians, too, it has got special chicken, meat, kebab etc fillings to go with.
Since, Satya Niketan is just on the opposite lane of SVC, 'Idli King' restaurant is a big hit among students. A restaurant with a South Indian menu serves wonderful dishes in wide range. Paper dosa, uthapam, rawa masala, idli special, vada sambhar are a few items on list.


There is one other café which is very much admired for its ambience. It is 'Falcon Riders Café'. A café great in interiors complementing well with its name. Dim lit and black-reddish walls adds to the spooky cool look. The café have also arranged for a guitar and drum set to come and play, if anyone wishes to. Everything is well taken care of, to match the theme. Thus, making it a 'should be' visited place.
Not just the restaurants are successful, even the bakeries are a talk of the place. 'Chocolate Square' is one such bakery in Satya Niketan. Any birthday cake which is to be arranged quickly, is easily available here. Fruit, truffle, chocolate, vanilla, butterscotch, black current, mango, pineapple, name any flavor and you will be sight-freezed with the prepared ones in the display. Not only mastered in baking cakes, it also sells a good variety of candies and chocolates, all home-made. Thus, adding to its uniqueness. The rum balls so tempting, the pastries so delighting, the chocolate mousse so yummy, Chocolate Square is just awesome.
And last but definitely big, is 'QD's. It is a restaurant which also deals with fast food but one dish which makes it outstanding is its 'tandoori momos', something which you don't get to see on every other menu. And it is actually a great treat to have it. Any group which goes in there orders this one pop, which nobody drops!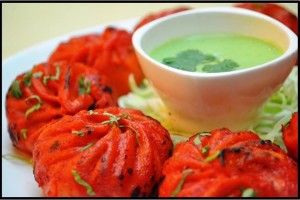 So, here we come to an end. With a lot more cafes and restaurants Satya Niketan will always be on the list of 'places to visit' of a foodie. And if not, then surely after this you won't mind visiting it and trying out a few of these